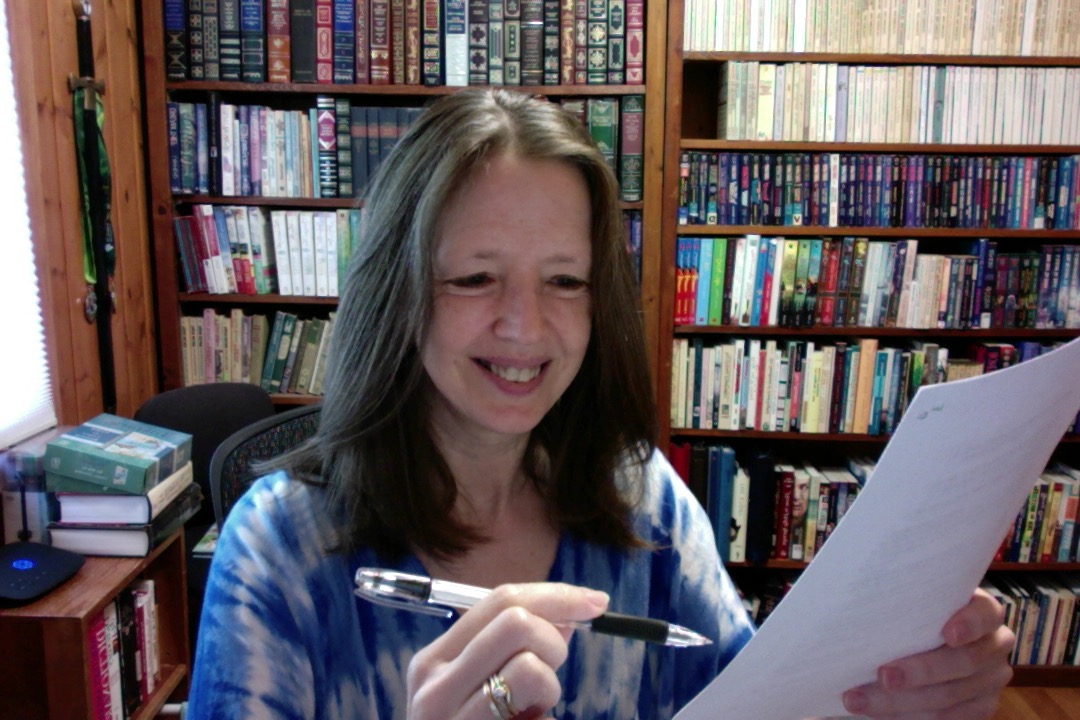 I love signing a new contract. Writing work is unpredictable. So I always feel tremendous gratitude when I know I'll have work lined up for a while.
This is me signing up to write devotions for Mornings with Jesus 2018.
I was honored to be invited again, and am hard at work on a new batch for them.
People sometimes ask me the best thing about being an author. My contributions to MWJ over the years lead to of one of those "best things." I hear from readers. What they share gives me goosebumps. Sometimes they open the daily devotion on the worst day of their life – a scary diagnosis, the loss of a spouse, or another challenge. And the devotion for that day just "happens" to be targeted to their need. I love how God does that.
C.S. Lewis said, "We read to know we are not alone." When I write in solitude, I remember that there is a reader who will long for a word of comfort one day. I pray that God will send the devotional musing to them exactly when they need it.
On another note, thank you to everyone who has been posting reviews for my latest book, The Deliverer. The story is only 7 reviews away from having 50 reviews on Amazon. That's a benchmark that brings more visibility so others can find the story. Keep them coming!
Time for me to get busy. Thanks for letting me share my gratitude today. Is there something special you are grateful for today? Post it in the comments!
Have a blessed day,
Please Share This: