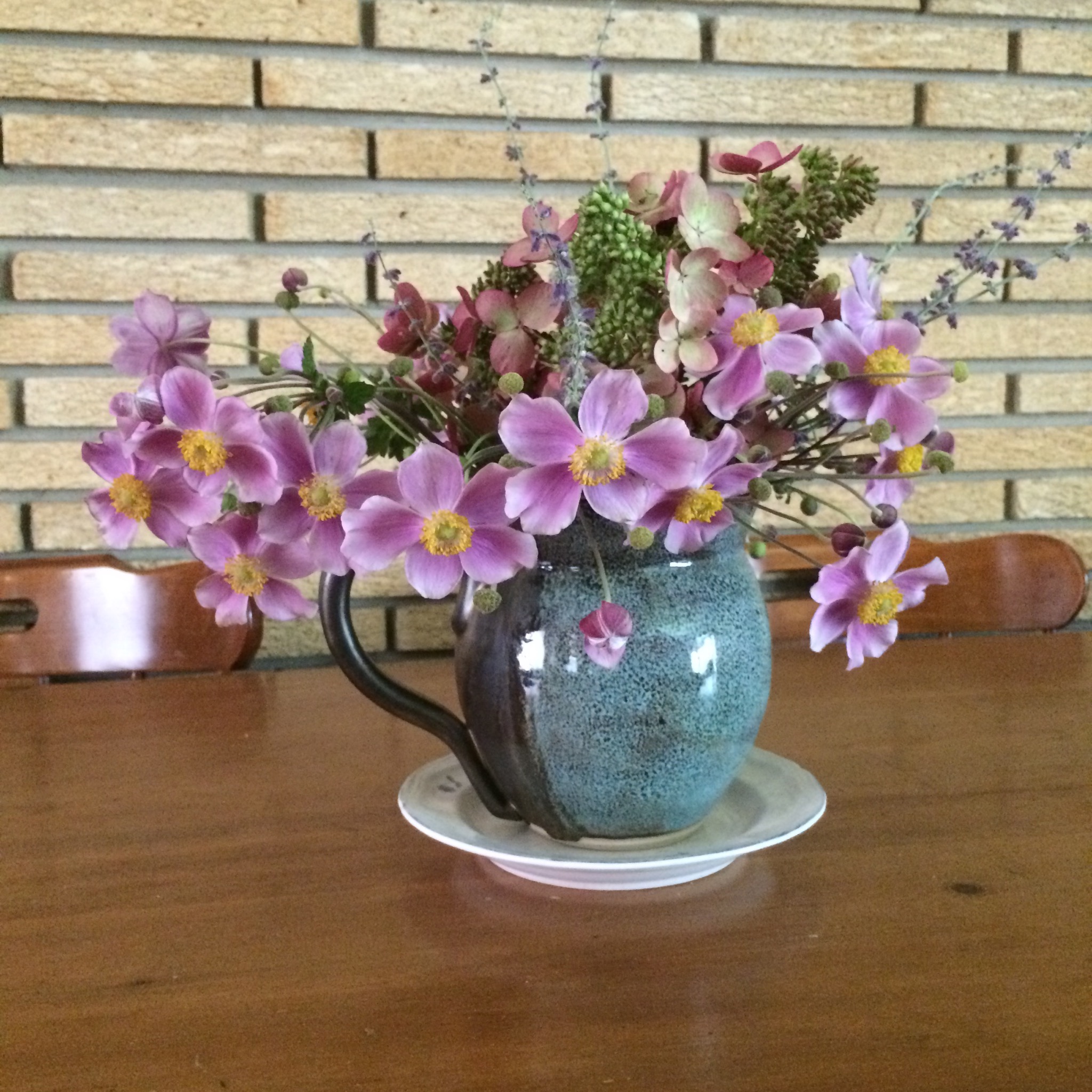 Yesterday was a day of remembering violence and loss. I have vivid memories of watching the news as a second plane hit the Twin Towers.
When my heart aches at the cruelty and darkness in the world, it helps me to also remember beauty and love.
The pitcher in the photo was a gift from a dear friend that God brought into my life. The flowers are a gift from my garden. Both fill my heart with joy.
God created a world of infinite beauty. He also invited us to live in loving interaction with Him and each other.
Sin has marred the beauty and crippled our ability to love. But in Him we still catch glimpses of what was and will one day be again.
Can you remember one beautiful thing from the past week? Did anyone show love to you?
Please share your recent blessing in the comments!
Praying we all notice many reminders of God's love this coming week!
His,
Please Share This: