"Weeping may tarry for the night, but joy comes with the morning." — Psalm 30:5b (ESV)

This week I cried with a friend over the phone. She's been hit hard by trial after trial. I also prayed with another friend as we acknowledged problems neither of us could solve and asked our Might Warrior to fight on our behalf.
In times of darkness, joy is as unexpected and fragile as this late-season Morning Glory that bloomed on my front porch today.
Yet joy does arrive. In small graces, in kind words, in powerful reminders. We are still in the hard part of the story where the conflict builds, danger looms, everything seems uncertain.
We know there will be a joyful ending one day…a full resolution and dream come true time.
But God doesn't make us wait until that time.
As fall weather nears, this fragile flower hangs on to a bit of summer color, making me smile.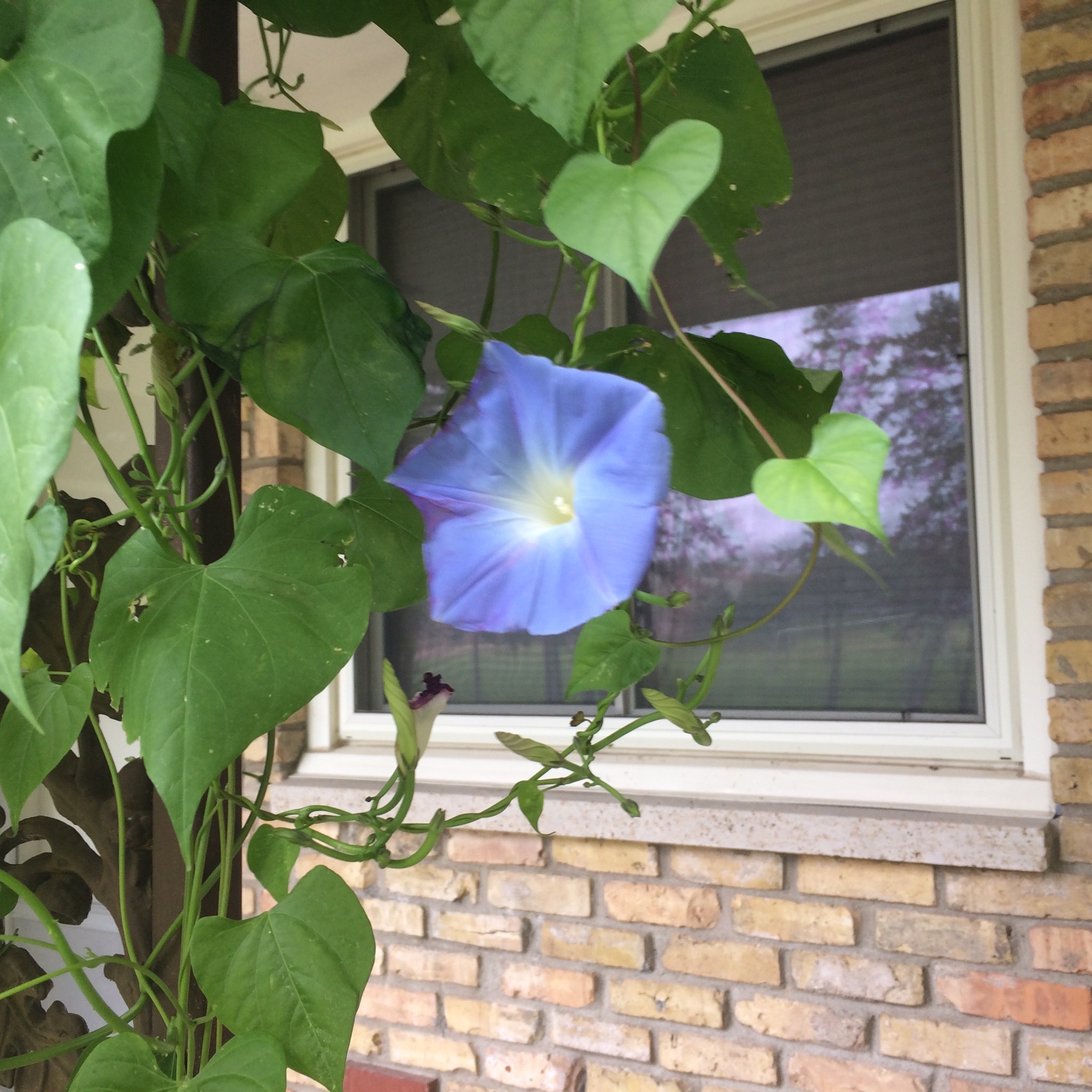 Whatever dark night of the soul you are facing, I pray you will continue to hope for the morning of joy to come. BUT I also pray Jesus will remind you of His love with little surprising joys along the way.
Has something stirred your joy this week? Please share it in the comments!
Blessings,
Please Share This: