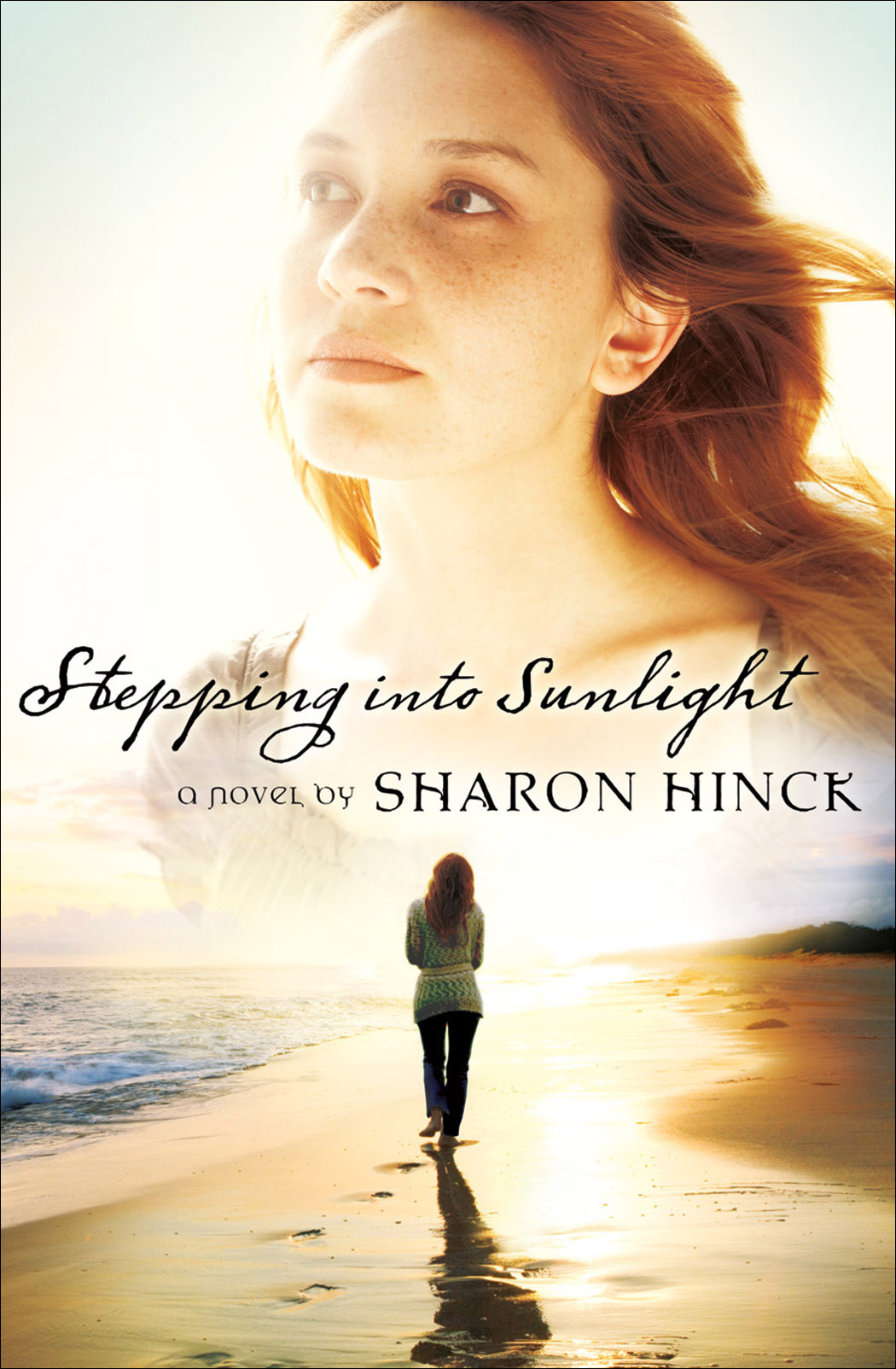 Stepping Into Sunlight
ONE TRAGIC EVENT. ONE PROJECT OF HEALING. ONE STEP TOWARD HOPE. After Penny Sullivan witnesses a shocking crime, her world tips sideways.
About the Book
Stepping Into Sunlight
After Penny Sullivan witnesses a shocking crime, her world tips sideways. Suddenly things like getting groceries, mowing the grass, and returning phone calls are more than she can handle. But with her husband away at sea and her seven-year-old son depending on her, hiding in the closet isn't an option.
Far from family and friends, she fights to heal for the sake of her seven-year-old son, even though ordinary tasks take heroic efforts. She's haunted by flashbacks and is tormented by fear. Hoping to recover by the time her husband gets home, she picks up her trusty yellow notebook and formulates a restoration plan: Do one kind thing for another person every day. The results are sometimes funny, sometimes heartbreaking, and often brilliantly surprising…
REVIEWS & ENDORSEMENTS:
"Hinck, a 2008 Christy finalist for visionary fiction, offers an especially grounded tale of sudden trauma and slow healing.
Narrator Penny Sullivan witnesses a horrific crime shortly before her navy chaplain husband is deployed, so she is forced to cope alone with the psychological fallout from what she saw. Family issues from her past complicate her struggle and enhance its credibility. Strong Christian themes form a natural part of the narrative. Penny Sullivan's faith is shaken, and she wonders why God would appear to permit evil and whether her emotional turmoil can be healed.
A supporting cast of characters, from a nosy neighbor to the busy faithful servant to the downtrodden who heads a local mission, adds quirk and richness. Hinck is a mother of four, and it shows in authentic details in her characterization of the narrator's worried, loving seven-year-old son who gets his first pet in some cute comic relief. Hinck has done her homework on post-traumatic stress syndrome, and is not afraid to show readers that challenges can deepen faith."— Publisher's Weekly
In this uplifting novel set in Chesapeake, VA, Penny Sullivan is losing her grip after witnessing a traumatic event. . . Well written and compelling, this title will appeal to readers of Karen Kingsbury, Ann Tatlock, and Angela Elwell Hunt." — Library Journal
"Like Sharon Hinck's heroine, I, too, witnessed a crime. It's been years, but I relived every emotion along with Penny Sullivan. Told with humor and lump-in-the-throat insight, Stepping into Sunlight is a compelling story of learning to live again after trauma. This was my first Sharon Hinck novel, but it garnered her a permanent spot on my favorite authors list."— Deborah Raney, author of A Vow to Cherish and The Clayburn Novels series
"With emotional and spiritual honesty, Stepping into Sunlight chronicles the rebirth of faith and courage in a young woman traumatized by the unthinkable. Penny, Sharon Hinck's authentic and endearing heroine, is so convincing that I found myself, well, praying for her. That's compelling fiction! I laughed. I cried. I asked God a lot of questions. In the end, Hinck's concise yet poetic language ushered me into a worshipful place. Stepping into Sunlight definitely prospered my soul." — Patti Hill, author of The Queen of Sleepy Eye
Disclosure of Material Connection: Some of the links in the page above are "affiliate links." This means if you click on the link and purchase the item, I will receive an affiliate commission. I am disclosing this in accordance with the Federal Trade Commission's
16 CFR, Part 255
: "Guides Concerning the Use of Endorsements and Testimonials in Advertising."